Tours with Imsara

Important to my work is my commitment to offering heart centered, inspirational, holistic and educational experiences in the form of travel to both near and far away places. I have traveled to Peru, England, France, Scotland, Mexico, Guatemala, Canada, Hawaii, British Columbia, the Yucatan, Jordan, Mt. Shasta, California, Egypt and South Africa, and Sedona, Arizona. Traveling to many of these places regularly, working with the energy of each unique environment, gave to me great expansion, insights and understandings I could have never gotten from books.
There is something about the experience of being in a different environment, breathing in its energy, eating the foods from its earth, talking with the people, experiencing the sights and sounds of its people and immersing within its culture that somehow elevates and alchemizes one's consciousness. Perceptions alter. New friends are made. The actual blood and DNA of your very essence is illumined.
Thus, I am committed to creating opportunities for others to come travel with me.
I offer journeys to: Mt. Shasta in California, The White Lions Holistic Safari in South Africa and the amazing Keys to Egypt that features the very best of the temples and your own private floating sailing yacht on the Nile.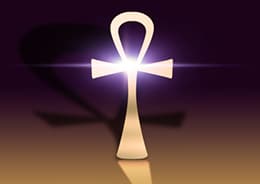 Mount Shasta & Crater Lake in California White Lions Holistic Safari in South Africa Amazing Keys To Egypt
Blessed with wonderful and experienced travel partners on the ground, I am able to open to the best energy sites a location has to offer. You will also have time to experience, meditate, contemplate, reflect, merge, luxuriate and integrate the gifts it presents to you. There are also times that are enhanced via informative talks, simple exercises or meditation to assist you tuning in and accessing your inner truth and deepen your awareness. On a mental level, your knowledge will be increased by various kinds of classes in subjects that provide you with real tools to heighten your understanding and self mastery.
I have found also that comfort is key. You will be given the opportunity to luxuriate and completely focus in Egypt and South Africa via enjoying five star accommodations, excellent food, the best of heart centered service and the opportunity to experience the essence of healing within these incredible environments. Through the years I have found that what makes a journey successful is the quality of the partners you work with in the actual area to be visited.
In Mt. Shasta, you will enjoy not only ranch style comfort, alpine lakes and meadows, sparkling and electromagnetic energy ley lines and vortexes but you will also have access around the clock to a a hearty and well-stocked pantry, meals prepared in light hearted community, fun filled excursions and a variety of educational classes that help you to connect to both earth and the elements that surround it.. Everything works in concert to catalyze you into a new level of awareness and possibility for growth, joy and happiness in your life. It gets into your blood stream and become a part of you. You never forget Mt. Shasta!
So, I welcome you to explore, peruse and muse. Read the various itineraries. Check out the testimonials. You have nothing to lose, much to gain and why wait any longer? Your time is NOW!